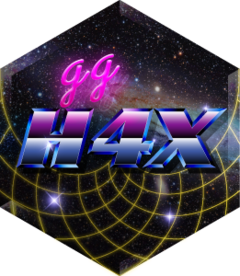 Changelog
Source:
NEWS.md
ggh4x (development version)
Fixed bug in geom_box() where radius is now properly handed off to the grob.
ggh4x 0.2.3
CRAN release: 2022-11-09
This is a small release updating some of the internals to better use the public interface to ggplot2 and play well with the latest release of ggplot2 (3.4.0).
ggh4x 0.2.2
CRAN release: 2022-08-14
This is a small release updating the documentation to be compatible with HTML5, compatibility for upcoming ggplot2 3.4.0, along with four small features.
New features
New experimental strip_split() strip style for facets. This function might still give unexpected results. Feel free to leave feedback!
New guide_axis_scalebar() for drawing scale bars (#63).
New geom_outline_points() to draw overlapping points with outlines.
New coord_axes_inside() function that moves axes from outside the panel to inside the panel.
Tweaks and bugfixes
Documented ?theme_extensions to collect information about extra theme elements in a single place.
Deprecated ggsubset(). Use data = ~ subset(.x, ...) instead.
geom_*() and stat_*() functions now allow dynamic dots.
Fixed bug wherein facet label purging didn't recognise rich text grobs as the axis text part of an axis (#67).
To be more compatible with future ggplot2, the linesize aesthetic in geom_pointpath() has been renamed to linewidth.
ggh4x 0.2.1
CRAN release: 2021-11-24
This is a patch release fixing a few bugs and a broken unit test.
Fixed misplacement of nest lines in vertical strips (#50).
Fixed bug in setting aspect ratio in facet_grid2() and family (#56).
ggh4x 0.2.0
CRAN release: 2021-08-21
Facets
Facets have largely been refactored. Accordingly, the vignette has been updated to reflect the latest changes.
Other changes
Added helper for secondary axes: help_secondary()
Added stat_difference() for shading a ribbon based on the sign of difference.
Included 'colour'/'color' arguments for axis guides for recolouring the whole axis in one go (instead of editing 3-5 theme elements).
Fix bug in facetted_pos_scales() with date scales (#37)
Fix bug in nested facets when strip.text = element_blank. Requires ggplot2 >3.3.0, or the dev version at time of writing. (#35)
Changed facet_wrap2()/facet_nested_wrap() 'free', 'axes' and 'remove_labels' arguments to be less ambiguous.
Fix bug in truncated axes with discrete scales (#39).
Fix bug in geom_pointpath() with 1-member groups (#43).
New axis function guide_axis_manual().
ggh4x 0.1.2.1
CRAN release: 2021-02-11
Updated functions for ggplot2 v3.3.0 (#1)
Fixed compatibility issue for facet_nested() and patchwork (#4)
Fixed bug in facet_nested(bleed = FALSE) (#7)
Added scale_(x/y)_dendrogram() and associated guide guide_dendro() (#1)
Added guide_axis_nested() and convenience function weave_factors() (#3)
Added guide_axis_minor() for minor break tickmarks
Added guide_axis_logticks for logarithmic tickmarks
Added element_part_rect() for using rectangles with a subset of edges as theme element (#13).
Added stat_rollingkernel() for different smoothing lines.
Added stat_rle() for runlength calculation.
Fixed bug in geom_pointpath() (#15)
Fixed scale_(x/y)_dendrogram so that labels are passed from scale (#17)
geom_pointpath() now curves with nonlinear coordinates (#15).
Added stat_funxy(), stat_centroid() and stat_midpoint() (#16).
Added facet_wrap2() with few extensions.
Added facet_nested_wrap() for merging strips (#19)
Alternative specification of facet scales in facetted_pos_scales through formulas (#25).
Added option to discard dendrogram labels (#23).
Added coloured text legend (stringlegend, #31).
Added truncated axis guide.
Supported axis truncation in other position guides too.
ggh4x 0.1.1
Package should be in usable state
Added facet_nested()
Added facetted_pos_scales()
Added geom_pointpath()
Added geom_rectrug()
Added position_disjoint_ranges()
Added position_lineartrans()
Added scale_listed()
Added scale_(fill/colour)_multi()
Added stat_theodensity()